Peter Laurence
Landscape photographer
I have the good fortune of living in one of the most beautiful parts of the country, the N.W. of England. Surrounded by National Parks and having the Forest Of Bowland on my doorstep, who wouldn't want to be a photographer. After brief interest as a teenager, i decided that a life in the dark room wasn't for me and headed for the hills in search of more adventurous exploits. Some twenty years later the interest was rekindled through a set of circumstances, not all by choice, that have allowed me to spend increasing amounts of time on projects that are close to my heart.
The main emphasis of my work is in exploring the human land relationship. How the landscape has come to reflect our usesage of it and the impact it has on our work and leisure time. The words, land useage arguably a euphemism for its exploitation, that has left many scars which will be with us for many generations.
Several projects are maintained concurrently in this vain, including Britain's Coast, The Forest Of Bowland and Divided Land.
The next exhibition will take place at The Lytham Heritage Gallery 14th Aug – 2nd September 2018
Titled "Coast", it will include new work from my forthcoming book on the coast of Britain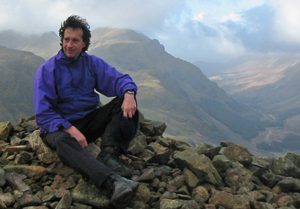 BOOK PUBLISHED: 2017 – Lytham & The Fylde Coast
COMPETITIONS
Take A View
Landscape Photographer Of The Year
Commendation Awards
2008, 2011 & 2012
IGPOTY
International Garden Photographer Of The Year 2011
Commendation Award. Exbn at Kew Gardens 2012
National Geographic Magazine Photo Comp 2009
Royal Botanic Gardens (RGBE)
Landscape Prize 2009
Winner of the Kendal Mountain Film Festival Photographic Prize 2006
Winner Lancaster Gazette Prize 2006
Winner of the Eltermere
Photographic Competition 2005
Lancaster University Photo Prize 2005
BOOKS & MAGAZINES
Sunday Times Magazine Feature 28/10/2012
Landscape Photographer Of The Year 2012
Awards Book. P160 Collection 6
Purchase this book at Amazon
Yorkshire Life Cover Jan 2012
Sunday Times Magazine Feature 23/10/2011
Landscape Photographer Of The Year 2011
Awards Book. P160 Collection 5
Landscape Photographer Of The Year 2008
Awards Book. P160 Collection 2
Lancashire Life Editorial Feature –
Dec 2011
Other Interests:
Voluntary Warden for the Lake District National Park
Climbing & Mountaineering
Author: "The Hodder Way Walk" www.hodderway.co.uk
Author: "Three Aqueducts Walk Kendal " (linked from hodderway site)
Thirlmere Aqueduct Mapping and Historical Documentation
http://www.jdscomponents.co.uk/gates/